LINNET original collection/sewing patterns.
No.103 Coat One Piece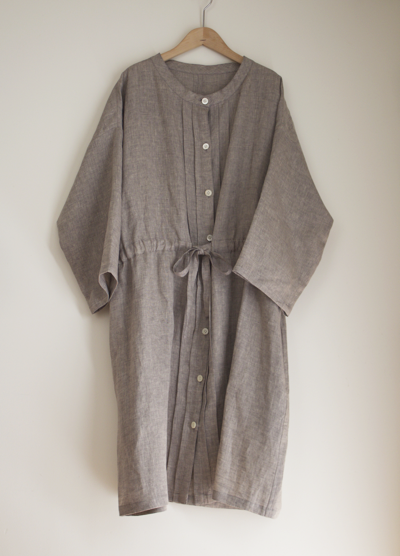 Fabrics:Shabby Chambrey Graphite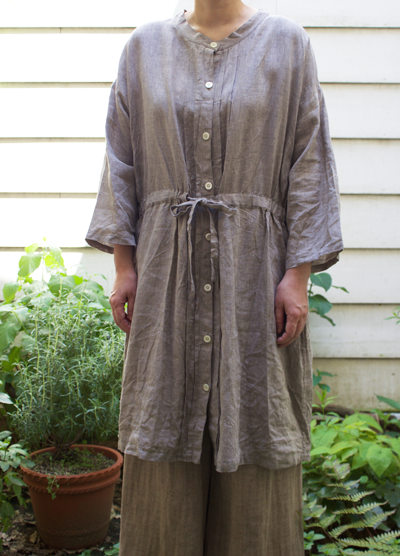 Pattern/No.103 Coat One Piece
Having plenty of room,this is very relaxing coat style one piece dress. It can go nicely with pants or leggings. The waist measurement is around waist belt.
Fabric you need:
w150cm(59.06in) 2.7m(106.30in)
w110cm(43.31in) 3.3m(129.92in)
Measurement
Length 100cm(39.37in) (S,M,L)
Waist S138cm(54.33in) M142cm(55.91in) L146cm(57.48in)
[H00230-C03-S03] No103 Coat One Piece Pattern
(paper)
Dear customers. You will have payment guide via Paypal and information of the credit card settlement with accurate shipping cost within 1 to 3 days after order placement. There is a time difference. The contact will be from 11:00 to 19:00 in Japan time.
Thank you.
LINNET
about Commercial Use of Paterns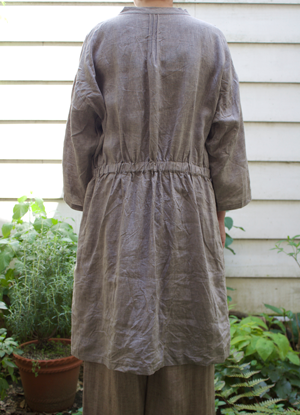 ---