Patterns for Ladies
Collection of our original sewing patterns.
This pattern is real sized paper pattern. Size variations are on the same sheet of paper, so you can choose your size and just cut it, or keep the original sheet and trace each size, as you like. The patterns does not include seam allowances in normal. All of the patterns on this page can come with English instruction.
We wish all you have a happy and peaceful new year 2019.
Dear customers.

Our office is closed from 29th December 2018 until 4th January 2019.
After January 5, 2019, there is information on Paypal payment guide and credit card transaction with accurate shipping cost.
Thank you.
Thank you!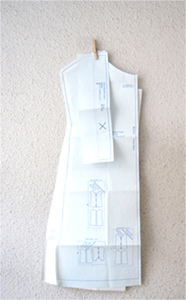 LINNET
562 Kikuyacho Nakagyo-Ku Kyoto JAPAN
zip-604-8102



Contact Form