LINNET original collection/sewing patterns.
Pattern/No.53 kappougi-cook's apron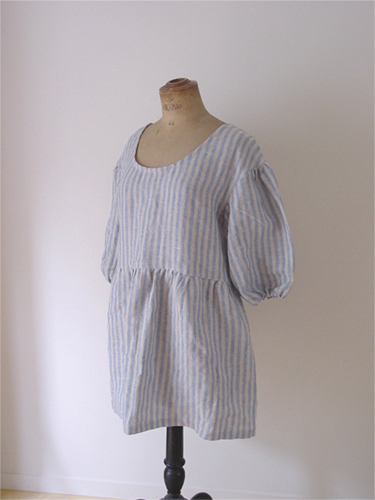 Pattern/No.53 kappougi-cook's apron
Pattern for making 'kappougi' apron.
'Kappougi' originally means a traditional Japanese apron which is to be put on to cover Kimono. We translated the traditional style into the modern style.
As this has strap with rubber band on back, can be size free. But we offer 3 size variations (S~L) like the other of our patterns, for the range of arm hole and neck line.
length of apron:75cm(29.53in)
The quantity of cloth
w150cm(59.06in) :1.4m(55.12in)
w110cm(43.31in) :1.9m(74.80in) 
This product contains construction paper, full-sized pattern by 3 sizing variations(S,M,L).
made in japan
[H00135-C03-S03] N53 kappougi-cook's apron Patterns
(paper)
(C)LINNET
Dear customers. You will have payment guide via Paypal and information of the credit card settlement with accurate shipping cost within 1 to 3 days after order placement. There is a time difference. The contact will be from 11:00 to 19:00 in Japan time.
Thank you.
LINNET
---