LINNET original collection/sewing patterns.
Pattern/No.112 Simple One Piece with sleeves
A Simple sleeve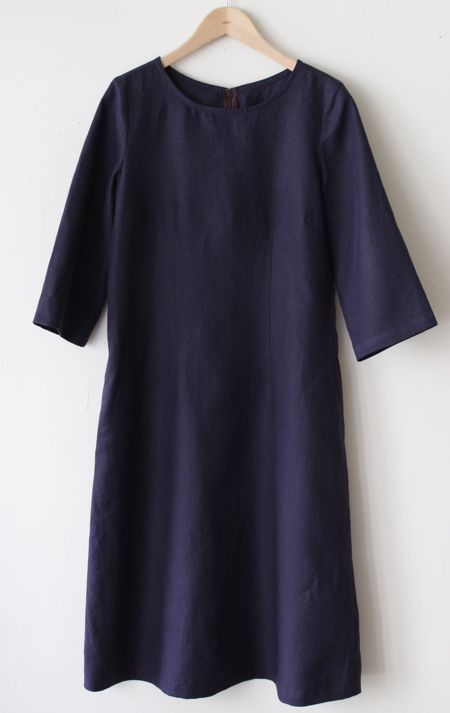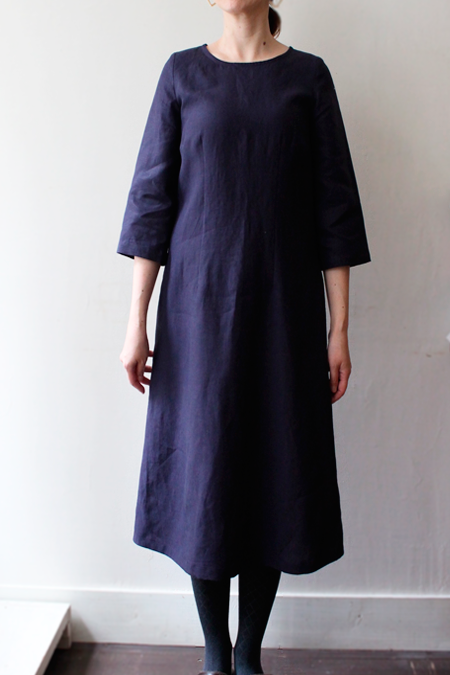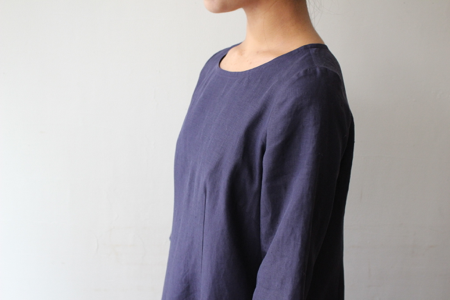 ---
B Puff sleeve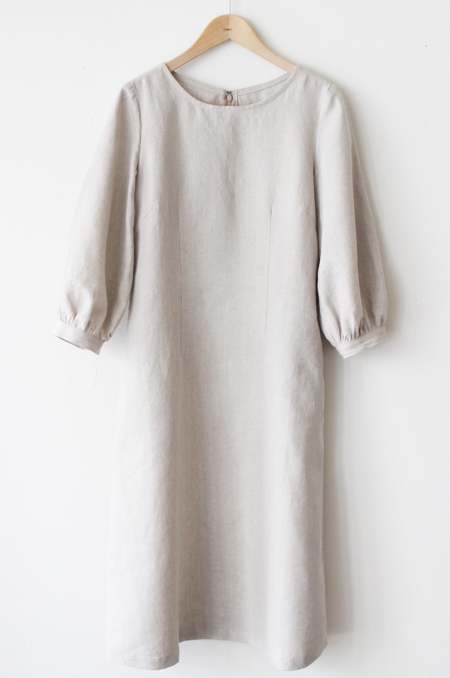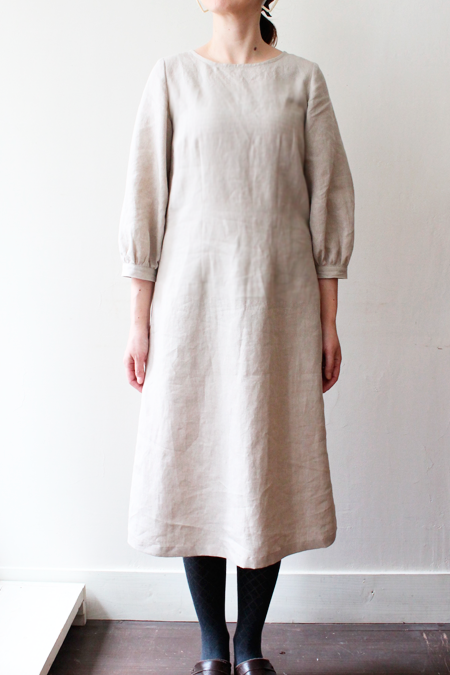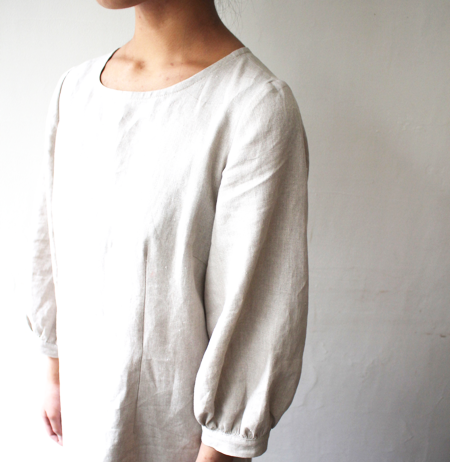 ---
C Tuck sleeve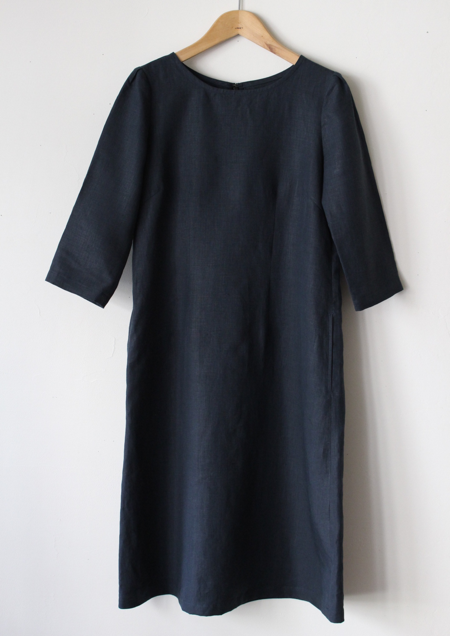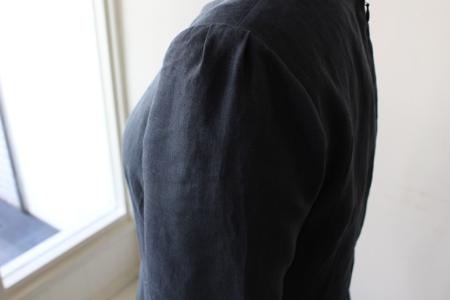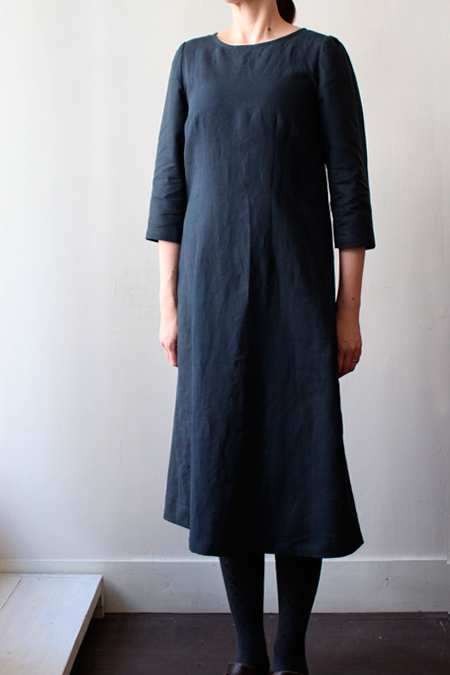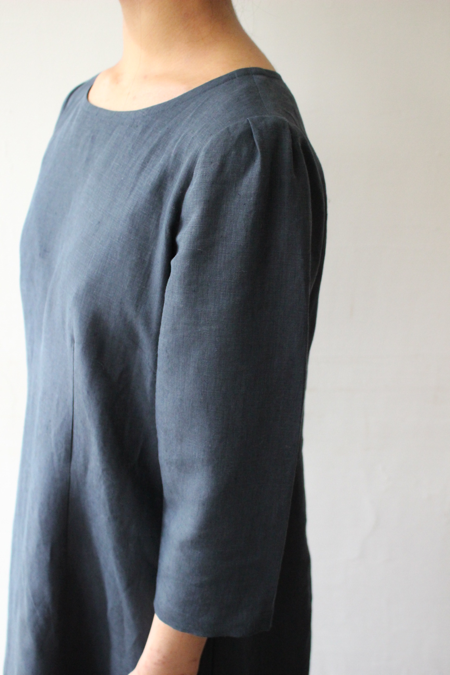 No.112 Simple One Piece with sleeves
N0112 is chic and simple dress with sleeve(3 optional designs),
with concealed zip on the back
and side pockets.

If you want to wear cut and sew , knit garment etc. under the dress in the autumn and the winter,
or if you want to wear it with plenty of room, please use the one more larger sized pattern.
The pattern includes 3 different designs of sleeves & SML sized.

A: Simple sleeve
B: Puff sleeve
C: Three types of tuck

The atmosphere may change by the design of the sleeve.
A simple, C tuck sleeve can be feared in formal occasions.
And B puff sleeve conveys rather soft and feminine atmosphere.
[H00249-C02-S03] No.112 Simple One Piece with sleeves
(paper)
Size:SML 
| | | | |
| --- | --- | --- | --- |
| Size | S | M | L |
| B | 95cm(37.40in) | 99cm(38.98in) | 103cm(40.55in) |
| W | 89.5cm(35.24in) | 93.5cm(36.81in) | 101.5cm(39.96in) |
| Length 99.5cm | 99.5cm(39.17in) | 99.5cm(39.17in) | 99.5cm(39.17in) |
Fabric needed
| | | | |
| --- | --- | --- | --- |
| sleeve design | A Simple sleeve | B Puff sleeve | C Tuck sleeve |
| w90cm(35.43in) | 310cm(122.05in) | 330cm(129.92in) | 310cm(122.05in) |
| w110cm(43.31in) | 230cm(90.55in) | 290cm(114.17in) | 230cm(90.55in) |
| w150cm(59.06in) | 170cm(66.93in) | 170cm(66.93in) | 170cm(66.93in) |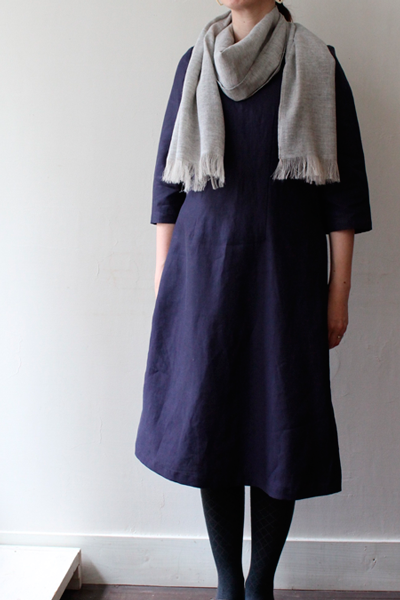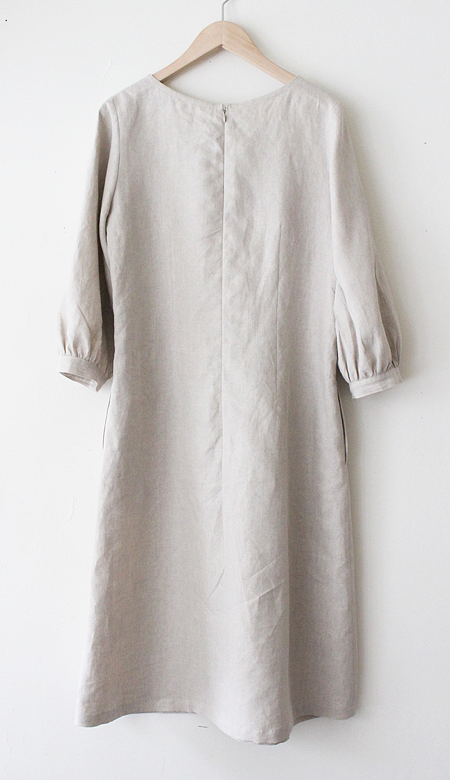 made in japan
(C)LINNET
---