LINNET original collection/sewing patterns.
Pattern/No.77 A-line Tunic with Roll Collar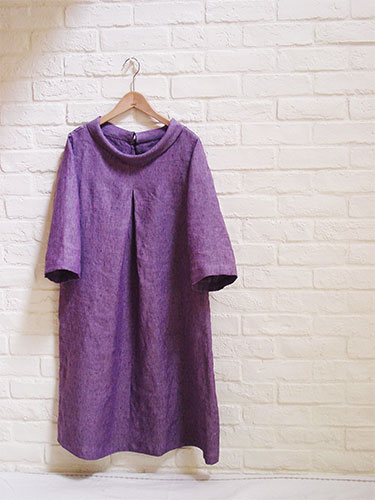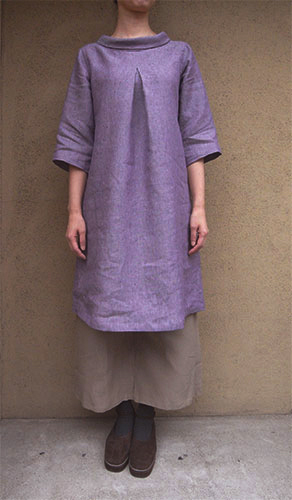 ↑
Model height of 167 cm(65.75in), Medium size is worn.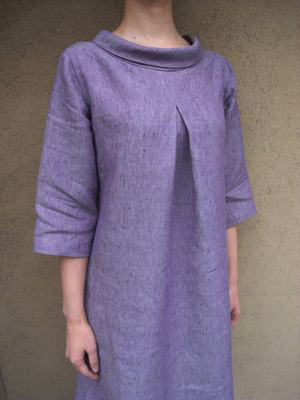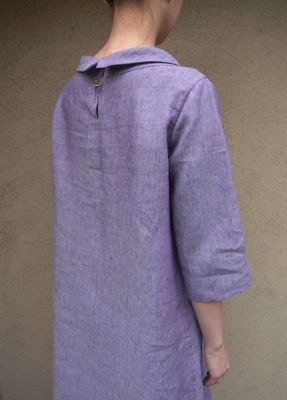 Pattern/
No.77 A-line Tunic with Roll Collar
A-shaped tunic with elegant rolled collar. The pattern contains half sleeve guide line
and long blouse length guide line, so you can arrange this into various designs.
We also offer 2 ways of finishment- with a button on center back slit, or with concealed zip.
You can have 4 sizes.

Fabric you need approximately:
w150cm(59.06in) 1.8m(70.87in) <1.5m(59.06in) for blouse length>
w110cm(43.31in) 2.7m(106.30in) <2.4m(94.49in) for blouse length>
w 90cm(35.43in) 3.1m(122.05in) <2.8m(110.24in) for blouse length>

Measurement
Length:90cm(35.43in) (in all sizes)
Bust:S 104.5cm(41.14in) M 108.5cm(42.72in) L 112.5cm(44.29in) XL116.5cm(45.87in)

[H00184-C02-S03] N77 A-line Tunic with Roll Collar
(paper)
(C)LINNET
Dear customers. You will have payment guide via Paypal and information of the credit card settlement with accurate shipping cost within 1 to 3 days after order placement. There is a time difference. The contact will be from 11:00 to 19:00 in Japan time.
Thank you.
LINNET
---