LINNET original collection/Plain linen fabrics
Organic linen
linen100% Width:125 cm (49.21 inches)
made in Japan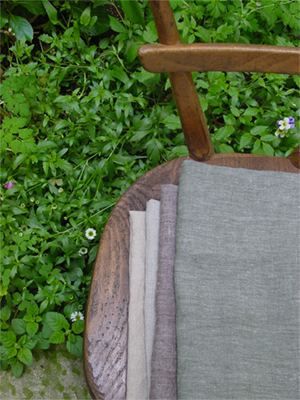 Plain linen fabrics

/Organic linen

Linen fabric woven in Japan with 'Bio-flax', Organic linen yarn manufactured by a Italian spinner .
Those yarns are authorized by EKO-Skal, and produced
under the method of Global Organic Textile Standard. Finishing method only by hot water in tumbler is also effective to its soft, dry and natural touch.

This shirtweight fabric suits various projects such as clothings, curtains and the other furnishing purposes. 2 red lines on the selvedges.
color
---
---
---