LINNET original collection/sewing patterns.
Pattern/No.88 Simple One Piece Dress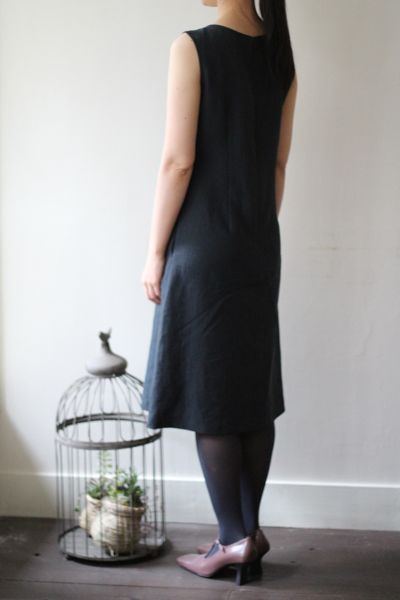 tall at 167cm(65.75in) M size

Pattern/No.88 Simple One Piece Dress
Plain one piece dress designed for various occasions.
You can make it with cotton jersey for relaxing,
and also make it with beautiful black linen or silk for formal occasions.
Having 4 sizes from S to XL.

Fabric you need: 
w150cm(59.06in) 1.5m(59.06in)
w110cm(43.31in) 2.3m(90.55in)
w90cm(35.43in) 2.5m(98.43in)
Measurement
Length 101cm(39.76in)(all sizes)
Bust S 87cm(34.25in), M91cm(35.83in), L 95cm(37.40in) , XL 99cm(38.98in)
Waist S 79cm(31.10in) ,M 83cm(32.68in),L 87cm(34.25in), XL 91cm(35.83in)
[H00214-C03-S03] No88 Simple One Piece Dress Pattern
(paper)
(C)LINNET
Dear customers. You will have payment guide via Paypal and information of the credit card settlement with accurate shipping cost within 1 to 3 days after order placement. There is a time difference. The contact will be from 11:00 to 19:00 in Japan time.
Thank you.
LINNET
---