LINNET original collection/sewing patterns.
N62 Pleated Skirt with Yoke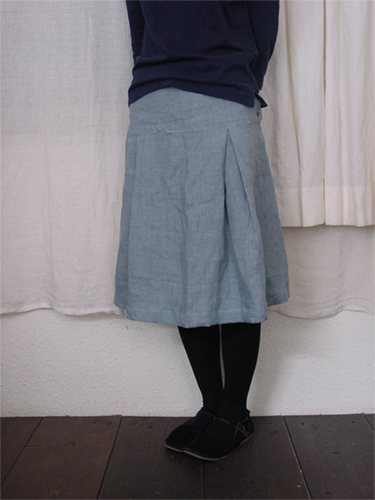 Fabrics:Shabby Chambrey Graphite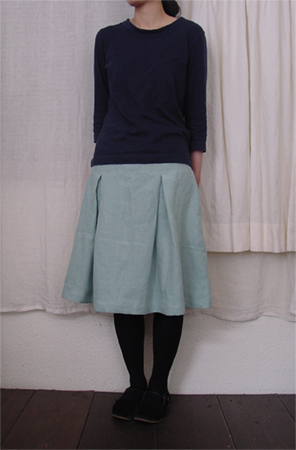 Pattern/N62 Pleated Skirt with Yoke
This is a knee length pleated skirt with yoke, beautifully A line shaped.
Construction offers 2 options : using buttons or consealed zip ( Both are included).
Measurement
Length(all sizes) 59cm(23.23in)
Waist : S 75cm(29.53in) M 80cm(31.50in) L 85cm(33.46in)
Hip : S 91.5cm(36.02in) M 96.5cm(37.99in) L 101.5cm(39.96in)
Fabric needed:
Facing:
w90cm(35.43in):2.1m(82.68in)
w110cm(43.31in): 1.5m(59.06in)
w150cm(59.06in): 1.1m(43.31in)
made in japan
(C)LINNET
about Commercial Use of Paterns
[H00160-C03-S03] N62 Pleated Skirt with Yoke Pattern
(paper)
Dear customers. You will have payment guide via Paypal and information of the credit card settlement with accurate shipping cost within 1 to 3 days after order placement. There is a time difference. The contact will be from 11:00 to 19:00 in Japan time.
Thank you.
LINNET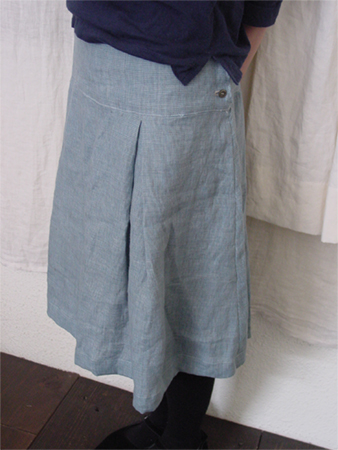 ---