LINNET original collection/sewing patterns.
Pattern/No.42 Crossed-back Apron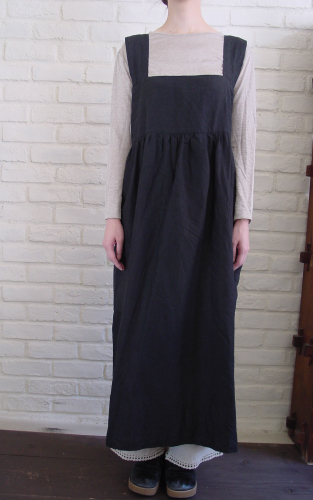 The model is 167 cm(65.75in) tall.

The apron is arranged to have about 20cm(7.87in) longer length than original pattern.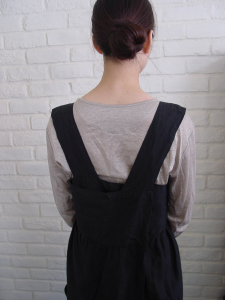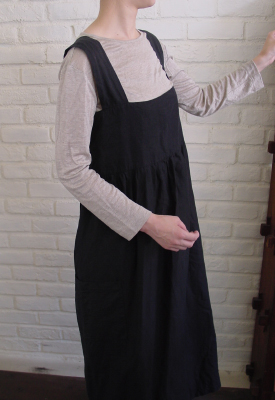 moderu 163cm(64.17in)  M size



Pattern/No.42 Crossed-back Apron
Free size simple apron which you can put on like a dress, with shoulder straps crossed on back.
Length approx. 108cm(42.52in) but you can make longer or shorter.
2 rectangular pockets on bodice.
Length: about 108cm(42.52in)
Requirement of Fabric:
w150cm(59.06in) :1.5m(59.06in)
This product contains construction paper, full-sized pattern by 3 sizing
variations(S,M,L).
made in japan
[H00093-C03-S03] N42Pattern/ Crossed Back Apron
(paper)
(C)LINNET
---